Printing of color charts and use of spot colors for textile patterns
This post is mainly intended for service providers performing sublimation printing on textiles.
But this method can also be used with other printing techniques of course. I've realized that rendering textile impressions of color did not always correspond to customer requirements ... So to solve this problem, here is a technique that has proven to master the colors and avoid "disappointments".
This method consists of printing the color charts (Pantone and other color charts used by your customers) under production conditions.
The designers will just have to choose the named shade they want to reproduce. In this way the printer will no longer manage unprintable colors or the colors on the screens designers (Mac uncalibrated screen ...) that do not meet the desired results ...
Obviously, the result will not be the same depending on the material and the color of the fabric, so it will surely be necessary to reproduce the color charts on different fabrics.
Steps:
Create a spot color swatch
Below, you will find a tutorial explaining how to layout your color chart.
Color chart printing
If your color chart is made up of named shades, remember to check that all the colors you will be using in your color chart should be defined in your RIP's color table.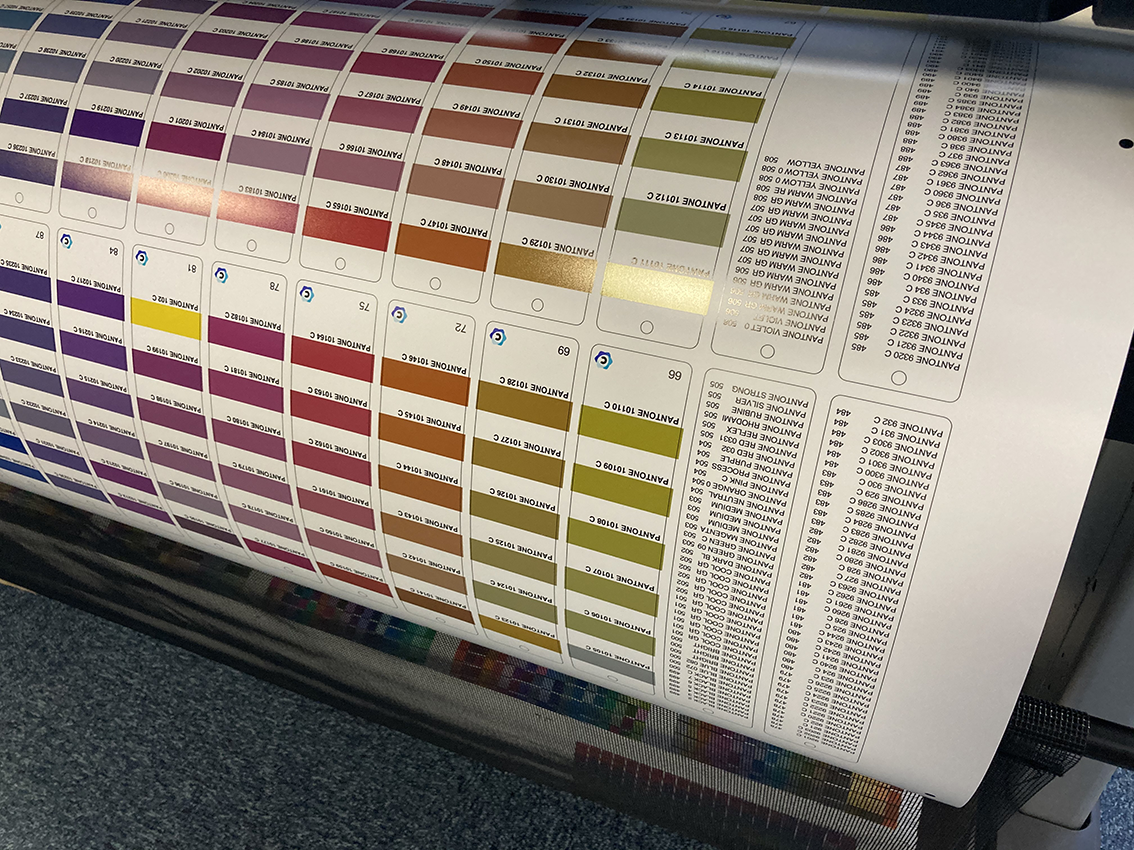 Using spot colors in Illustrator
Make sure that your color charts are present in your illustrator software, if not, here is how Coraye will allow you to retrieve a color chart and convert it to import it into illustrator.
Creation of a Pantone-type color chart in RGB
This tutorial is for you:If you do not have RIP able to manage spot colors, or if you print using a single pilot, but you want to master the spot color reproduction such as PANTONES RAL, etc